Highlighted Philosophers
Subscribe to posts
Bertha Alvarez Manninen
Arizona State University
Bertha Alvarez Manninen is an Associate Professor of Philosophy at Arizona State University in the School of Humanities, Arts, and Cultural Studies. She earned two Bachelor's degrees (in Philosophy and English Literature) from Florida International University in 1999, her Master's degree in Philosophy from University of Wisconsin-Milwaukee in 2001, and her Ph.D. in Philosophy from Purdue University in 2006. She has been at ASU since 2006, and is currently the co-director for the Center for Teaching Innovation and Excellence.
Dr. Manninen's main area of research is applied ethics, more specifically biomedical ethics. She has published articles mainly on reproductive ethics (abortion, cloning, and stem cell research) and end-of-life ethics in journals such as
Journal of Medical Ethics
,
American Journal of Bioethics
,
Journal of Applied Philosophy
,
Journal of Social Philosophy
, and
Hypatia
. One of the unifying themes in her work is the intersection of metaphysics and applied philosophy, in particular how issues of personal identity underlie many debates in bioethics. Her most recent work is her first single authored monograph
Pro Life, Pro-Choice: Shared Values in the Abortion Debate
(2014, Vanderbilt University Press). In the book, she defends a pro-choice perspective while simultaneously making room in pro-choice ideology for respect for fetal life. She also highlights the shared values within the pro-choice and pro-life communities, and encourages focusing on those values in the hopes of moving the abortion debate away from the stagnate polemics that has permeated it for the past four decades. Much of her recent work has a similar theme – that is, illustrating how someone who is pro-choice can nevertheless hold that fetuses have moral status and moral worth. In the near future, Dr. Manninen wants to return to her original interest when she first started studying philosophy – philosophy of religion. She is currently working on an article on the ethics of prayer.
More than writing, however, Dr. Manninen loves to teach. In 2014 she was awarded the ASU Founder's Day award for her work in teaching bioethics. As a first generation student from a Hispanic and poverty- stricken background, Dr. Manninen is dedicated to mentoring college students with similar life experiences and helping them survive college. From her perspective, this not only serves the students, but honors the professors throughout her college experience whose care and mentorship were an integral aspect of her academic life. She fully believes that the first, and most important, task of a university professor is to educate her students to be better citizens of the world.
Janice Dowell
Syracuse University
Janice Dowell is an Associate Professor of Philosophy at Syracuse University and a Regular Distinguished Visiting Professor at the University of Edinburgh's Eidyn Centre.  She earned her BA from the Johns Hopkins University and her PhD from the University of Pittsburgh.  She has worked previously at Bowling Green State University and the University of Nebraska-Lincoln. She is currently chair of the 2015 APA Central Division Program Committee and is the 2014 recipient of the Marc Sanders Prize in Metaethics. 
Her published work has covered a wide range of topics in philosophy of language, philosophy of mind, metaphysics, and metaethics.  A uniting theme in many of these papers is an interest in philosophical methodology.
In the philosophy of mind, Dowell is known for her influential work on the question of how best to formulate the thesis of physicalism.  In "the Physical: Empirical, Not Metaphysical" (2006), she defends a novel implementation of a familiar, futurist strategy for identifying what it takes for an object, relation, or property to be physical.  According to futurists, physical properties are those posited by the complete and ideal physical theory. An adequate implementation of such a strategy must show how such a view generates genuine ontological constraints. Dowell's proposal meets this constraint by including an account of what makes a theory a physical one.
She is also known for her influential arguments against David Chalmers' famous Argument from Conceptual Analysis for dualism ("A priori Entailment and Conceptual Analysis" (2008), "Empirical Metaphysics: The Role of Intuitions about Possible Cases in Philosophy" (2008)) and for her defense of a novel method, the Semantic Method, for vindicating metaphysical reductions ("Serious Metaphysics" (2008)).
Her current work focuses primarily on defending a flexibly contextualist interpretation of Kratzer's formal semantics for modal expressions against a series of recent challenges posed in the literature in the philosophy of language and linguistics. Defending any semantics for modals expressions, she argues, requires showing how a favored semantics not only fits with, but also explains the data.  Explaining the data, in turn requires saying how in general it is that readings of particular utterances—or their assertability conditions or the points of evaluation tied to their assertability—are determined.
The significance of Dowell's work lies in its, of the extent theories of modal expressions, uniquely meeting this constraint. At the center of her defense of Kratzerian contextualism is an account of how speakers' publicly manifestable intentions, together with other features of contexts of use, determine propositions. This account, she argues, provides a unified explanation for all of the challenge data.
Currently, she is at work on a book for OUP that would pull together and expand upon her papers on this topic ("A Flexibly Contextualist Account of Epistemic Modals" (2011), "Contextualist Solutions to Three Puzzles about Practical Conditionals" (2012), "Flexible Contextualism about Deontic Modals" (2013), and, with Aaron Bronfman, "Language of Reasons and 'Ought'" (forthcoming) and "Contextualism about Deontic Conditionals" (forthcoming).  The core of the book will be the further development of the positive account of the role speakers' intentions play in determining the modal propositions expressed by the utterance of modal sentences, drawing on Bloom (2000) on language acquisition.
Finally, her interest in methodological issues remains alive in some of her recent work in metaethics, in particular, in her paper "Advice for Non-analytical Naturalists" (with David Sobel (forthcoming)) and "the Metaethical Insignificance of Moral Twin Earth" (Winner of the 2014 Marc Sanders Prize in Metaethics (forthcoming).
Rutgers University
Ruth Chang is Professor of Philosophy at Rutgers University, New Brunswick. She earned her A.B. from Dartmouth, J.D. from Harvard Law School, and DPhil. from Balliol College, Oxford University, where she was a Junior Research Fellow. She has held visiting appointments at the UCLA philosophy department and at the University of Chicago Law School. 
Chang's current research focuses on normative theory, metaethics, axiology, and the philosophy of practical reason. She is editor of Incommensurability, Incomparability, and Practical Reason, and author of Making Comparisons Count. Much of her current research is about why incomparability, and not incommensurability, is the important notion for philosophers interested in practical reason and axiology. Her idea that items can be 'on a par' – neither better, worse, or equal to one another and yet comparable – has been influential in both philosophical circles and in the public domain, where the idea was introduced in her TED.com talk on the topic of hard choices  
http://www.ted.com/talks/ruth_chang_how_to_make_hard_choices
 which in the first two weeks of its release had over a million views. Chang also has interests in the metaphysics of values and reasons and in thinking about how human agency connects with the natural world. She is currently working on a view about human agency that builds on insights from Kant and Sartre. 
Chang has been the recipient of various fellowships and awards including the ACLS Charles Ryskamp Fellowship, a National Humanities Center Fellowship, the Rockefeller Fellowship at the Princeton Center for Human Values, and the Safra Fellowship at the Harvard Kennedy School. She is an Associate Editor at
Nous
, on the editorial boards of
Legal Theory
, and
Social, Political, and Legal Theory
, and an advisory editor for the new APA Journal of Philosophy, whose mandate is to publish 'new ideas' articles. She is Ombudsperson for NonDiscrimination at the APA and a member of the APA Committee on the Status of Women.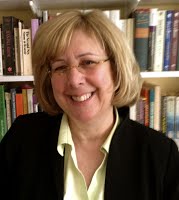 Lynne Tirrell
University of Massachusetts, Boston
Lynne Tirrell is Associate Professor of Philosophy at the University of Massachusetts, Boston, where she also teaches in Women's Studies. She earned her BA from the University of Wisconsin, writing a senior thesis on rape, advised by Claudia Card. Tirrell earned her doctorate from the University of Pittsburgh, writing her dissertation on metaphor, under the direction of Bob Brandom. Her first job was at UNC-Chapel Hill, where she was tenured in 1994. Now at U Mass Boston for twenty years, she is happy to be in a collegial and progressive department within an extremely diverse university where the students bring the world into the classroom every day. Starting in July 2014, Lynne Tirrell will begin a three-year term as chair of the APA Committee on Public Philosophy.
Lynne Tirrell's articles, on metaphor, hate speech, pornography, genocide, the politics of discourse, feminist theory, storytelling, and aesthetics, have appeared in numerous journals, including
The Journal of Philosophy
,
Noûs
,
The Journal of Aesthetics and Art Criticism
, and
Hypatia
, as well as in edited collections.
In the 1990's Professor Tirrell published several papers on hate speech, with a focus on understanding the inferential power of derogatory terms rather than the performative of hurling an epithet. She focused on racist and sexist terms common in the USA. Lynne Tirrell's work uses inferential role semantics to understand how discursive practices can enhance justice or facilitate injustice, with special attention to oppressive social practices. Starting in 2004, her work on derogatory terms took her beyond the US, to Rwanda. Her recent papers study changing discursive practices, particularly the increased use of derogatory terms (now widely called 'slurs' by U.S. philosophers), in the 1994 genocide of the Tutsi in Rwanda, and the prohibitions on such language in Rwanda's recovery. This study has led to research trips to Rwanda, where she has met with people working on changing language practice and policy, as well as with people working to heal the country in the aftermath of devastating and violent division. It has also taken her to Tanzania, where she was invited into fascinating discussions with appeals prosecutors at the International Criminal Tribunal for Rwanda. She is still studying the case materials they provided, particularly cases in which speech was counted as action.
Professor Tirrell's "Genocidal Language Games"(2012), uses inferential role semantics and speech act theory to analyze the power of linguistic practices in shaping social conditions that make genocide possible. Her "Apologizing for Atrocity: Rwanda and Recognition" (2013) examines the moral importance of recognition for survivors, and offers an analysis of US President Clinton's apology to the people of Rwanda for his role in the international abandonment of Rwanda in 1994. Professor Tirrell holds that examining apology in the context of grave wrongs helps highlight both the positive reparative power as well as the limits of speech as a response to moral injury. She has written on transitional justice in Rwanda, epistemic issues in perpetrator culpability, and is working on ICTR cases that used speech—discursive action—to prove genocide commission (not just incitement). She is grateful to the many Rwandans who have been her teachers and shared their knowledge, resources (especially hard-to-find texts), and challenging experiences as well as triumphs. Looking back, she never anticipated that writing a dissertation using inferential role theory to explain metaphorical interpretation would lead her to a tiny country in Africa where real life inferential practices turned deadly and taught her why philosophy—with an emphasis on social practices—matters so much.
Professor Tirrell is also happily working on a collaborative project with her close friend Alisa L. Carse (Georgetown) on issues surrounding forgiveness and reconciliation. Their paper "Forgiving Grave Wrongs" (2010) focuses on challenges in forgiving world-shattering wrongs, like rape and genocide, and introduces the concept of emergent forgiveness, a concept they are continuing to develop in a longer project. They have also presented several papers on reconciliation.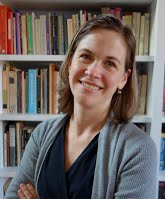 Elisabeth Camp
Rutgers University
Elisabeth Camp is Associate Professor of Philosophy at Rutgers University, New Brunswick. She attended college at the University of Michigan and got her PhD from UC Berkeley before spending three years at the Harvard Society of Fellows. She then taught at the University of Pennsylvania from 2006 until joining Rutgers in 2013.
Camp's research focuses on thoughts and utterances that don't fit standard propositional models. She has done extensive work on metaphor and other forms of figurative speech such as sarcasm, and on the rhetorical effects of promulgating and manipulating cognitive 'frames' or perspectives. A recent strand of work focuses on slurs and other forms of loaded language, and on how conversational dynamics are affected when a speaker and hearer are antagonistic or uncertain about the degree of alignment in their interests and commitments. In addition, she has also done work on concepts, on non-human animal cognition, and on non-sentential representational systems, such as maps and diagrams.
Camp has published in journals including
Noûs
,
Philosophy and Phenomenological Research
,
Philosophical Studies
and
Philosophical Quarterly
, and was awarded a Ryskamp Fellowship from the American Council of Learned Societies in 2010. She regularly teaches courses in philosophy of mind, language, aesthetics, and Wittgenstein. With Elizabeth Harman (Princeton) and Jill North (Cornell), she is currently organizing a series of mentoring workshops for graduate women in philosophy, the first of which will be held at Princeton in August 2014.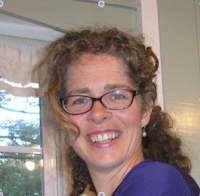 Mary Kate McGowan
Wellesley College
Mary Kate McGowan is the Luella LaMer Professor of Women's Studies and a Professor of Philosophy at Wellesley College. Her B.A. is from Wellesley and her M.A. and Ph. D are from Princeton University where she completed a dissertation in metaphysics with the late great David Lewis. Her more recent work lies at the intersection of philosophy of language, philosophy of law and feminism.
McGowan is especially interested in the subtle ways that speech alters normative facts and how this might be implicated in the perpetuation of unjust social hierarchies. She has done work in conversational kinematics in which she argues that conversational contributions enact normative facts in an especially hidden manner. In more recent work, she argues that this phenomenon generalizes. In particular, she argues that sexist speech, some pornography and some racist hate speech are considerably more harmful than 
currently recognized; such speech (sometimes) constitutes (rather than merely causes) such harms as oppression, subordination, silencing and discrimination. She also argues that these results have important legal consequences regarding the free speech status of these categories of speech. McGowan is also interested in what makes something count as speech in the technical sense of a free speech principle.
McGowan participates in the Workshop in Gender and Philosophy at MIT. This is a group of Boston-area scholars interested in work on gender and philosophy. She is the co-editor (along with Ishani Maitra) of
Speech and Harm: Controversies Over Free Speech
(Oxford: Oxford University Press, 2012) an interdisciplinary collection of essays on free speech and the various connections between speech and harm. McGowan is a member of the APA Committee on the Status of Women; she has served on the Program Committee of the Eastern Division and she chaired the Program Committee for the 2013 Eastern Division Meeting held in Baltimore.
McGowan is also a wife and mother of two. In addition to doing philosophy and teaching the smart motivated women at Wellesley, she enjoys spending time with her family, traditional Irish music, playing the flute, running in the woods, walking the beach, eating chocolate, blowing bubbles, baking, laughing with old friends, and her antique island home.
Carole Lee
University of Washington
Carole Lee is an Assistant Professor at the University of Washington, Seattle. Her research draws (often intertwined) methodological and epistemological lessons from empirical studies on judgment bias, including heuristic- and stereotype-based bias and (most recently) peer review bias. For her intellectual pallete, she looks to philosophy as well as psychology, sociology, information science, and medicine to think about how contexts for knowledge-production and communication should be restructured to improve individual- and group-level judgment.
Lee has published in journals like
Episteme
,
Philosophy of Science
,
Hypatia: A Journal of Feminist Philosophy
, and
Journal of the American Society for Information Science and Technology
. As a sole PI, she won a Career Enhancement Fellowship (funded by the Mellon Foundation and administered by the Woodrow Wilson Foundation), a Royalty Research Fund Grant (UW), and a Simpson Center Society of Scholars Research Fellowship (UW, declined). As a co-PI, she and an international team of social scientists won a European Cooperation in Science and Technology (COST) Grant, which will provide €64,000,000 to study peer review over the next four years. She also served as a faculty sponsor for the Implicit Bias & Philosophy International Research Network (funded by the Leverhulme Trust and the University of Sheffield).
Before beginning her position at the University of Washington, Lee was an Assistant Professor at Mount Holyoke College – a position she began on the heels of defending her dissertation at the University of Michigan, Ann Arbor under the direction of Elizabeth Anderson and James Joyce. She serves as a mentor for Map for the Gap, an organization that examines and addresses minority participation in academic philosophy.
Nancy Sherman
Georgetown University
Nancy Sherman is a distinguished University Professor and Professor of Philosophy at Georgetown University.  In 1997-1999, she served as the inaugural holder of the Distinguished Chair in Ethics at the United States Naval Academy. She is the author of The Untold War: Inside the Hearts, Minds, and Souls of our Soldiers  (W.W. Norton 2010); Stoic Warriors: The Ancient Philosophy Behind the Military Mind (Oxford 2005); Making A Necessity of Virtue: Aristotle and Kant on Virtue (Cambridge 1997); The Fabric of Character: Aristotle's Theory of Virtue (Oxford 1989).   She is also the editor of Critical Essays on the Classics: Aristotle's Ethics (Rowman and Littlefield 1999). The Untold War was a NY Times "Editors' Choice" and a featured "pick" of TIME magazine.
Sherman's research is in the general area of ethics, history of moral philosophy, ancient philosophy, military ethics, moral psychology, and the emotions. Her work has been translated into many languages.  She has been the recipient of many national awards, including fellowships from the Guggenheim Foundation, the National Endowment for the Humanities, the Woodrow Wilson International Center for Scholars, the American Philosophical Society, the American Council of Learned Societies, the American Philosophical Society, the Mellon Foundation, and the Newcombe Fellowship Foundation of the Woodrow Wilson.  She is currently writing a book, Making Peace With War, on the moral psychology of returning from war, with a focus on positive reactive attitudes, such as trust, hope, and self-empathy, critical for moral repair.
Prof. Sherman holds a Ph.D. from Harvard University in philosophy, an M. Litt. in philosophy from University of Edinburgh, and a B.A. from Bryn Mawr College, magna cum laude, with honors. Sherman is also a research graduate of the Washington Psychoanalytic Institute.   Before arriving at Georgetown, she was an Assistant and Associate Professor at Yale. She is currently affiliated with the Kennedy Institute of Ethics at Georgetown and frequently teaches at the Georgetown University Law Center. Sherman has held numerous posts in the APA Eastern Division over the years. She currently serves on the Nominating Committee of the Eastern Division, and was elected the Eastern Division Representative to the APA. She has been a member of the APA Committee on Committees, and the Program Committee.
In October of 2005, Sherman was part of a small team invited by the Assistant Secretary of Defense for Health Affairs to visit Guantanamo Bay Detention Center to observe and advise on medical and psychological conditions of detainees and matters of medical ethics. In 2011, she was invited as an observer to the Vice Chief of the Army's Suicide Review Board. Sherman's views on military ethics have been featured broadly in the media, at home and abroad.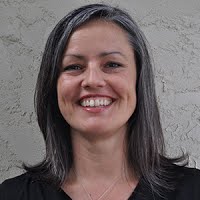 Valerie Tiberius
University of Minnesota
Valerie Tiberius is Professor of Philosophy at the University of Minnesota, where she has taught since 1998. She earned her B.A. from the University of Toronto and her M.A. and Ph.D. from the University of North Carolina at Chapel Hill. She has served on the executive board of the Central Division of the APA, the APA Committee for the Status of Women, and the executive board of the Moral Psychology Research Group.
Tiberius's work is in ethics and moral psychology. One of her main research interests has been in explaining how Humeans – who think that norms and values must be, in some way, grounded in our sentiments rather than in pure principles of reason or special facts about the world – can make sense of moral, prudential and other norms. She has developed the view that the key to making sense of normative notions like reasons, oughts, and values, is to see how our sentiments form stable patterns that constitute justifications for us.
Her recent work is grounded in this Humean picture, but addresses more practical questions. Her book,
The Reflective Life: Living Wisely With Our Limits
(Oxford 2008), examines how we ought to think about practical wisdom and living a good life given what we now know about ourselves from empirical psychology. She argues for the importance of virtues such as perspective, optimism and moderate self-awareness as crucial to living well. She is currently writing a book on well-being,
Well-Being as Value Fulfillment
, which defends a theory of well-being and takes up the question of how to help other people live better lives.
A common theme in Tiberius's recent work is how philosophy and psychology can both contribute to the study of well-being and virtue. She is just finishing up an introduction to moral psychology that brings together traditional philosophical approaches and new, alternative empirical approaches in order to investigate questions about, for instance, moral motivation, moral responsibility, and reasons to be moral.
Moral Psychology: A Contemporary Introduction
will be published by Routledge next year. She has received grants from the Templeton Foundation and the National Endowment for the Humanities to work on her various projects.